Upgrade Your Yahoo! Store to the New Google Analytics Effortlessly with Magic Pixel!
The latest version of Google Analytics is here and it's packed with new features to help you learn more about your shoppers and their behavior.
According to Google's product announcement, the new version of GA "has machine learning at its core to automatically surface helpful insights and gives you a complete understanding of your customers across devices and platforms."
For eCommerce store owners, Google Analytics machine learning technology can alert you to significant data trends – like products seeing rising demand because of new customer needs. You can also use GA's data to calculate churn probability so you can more efficiently invest in retaining customers.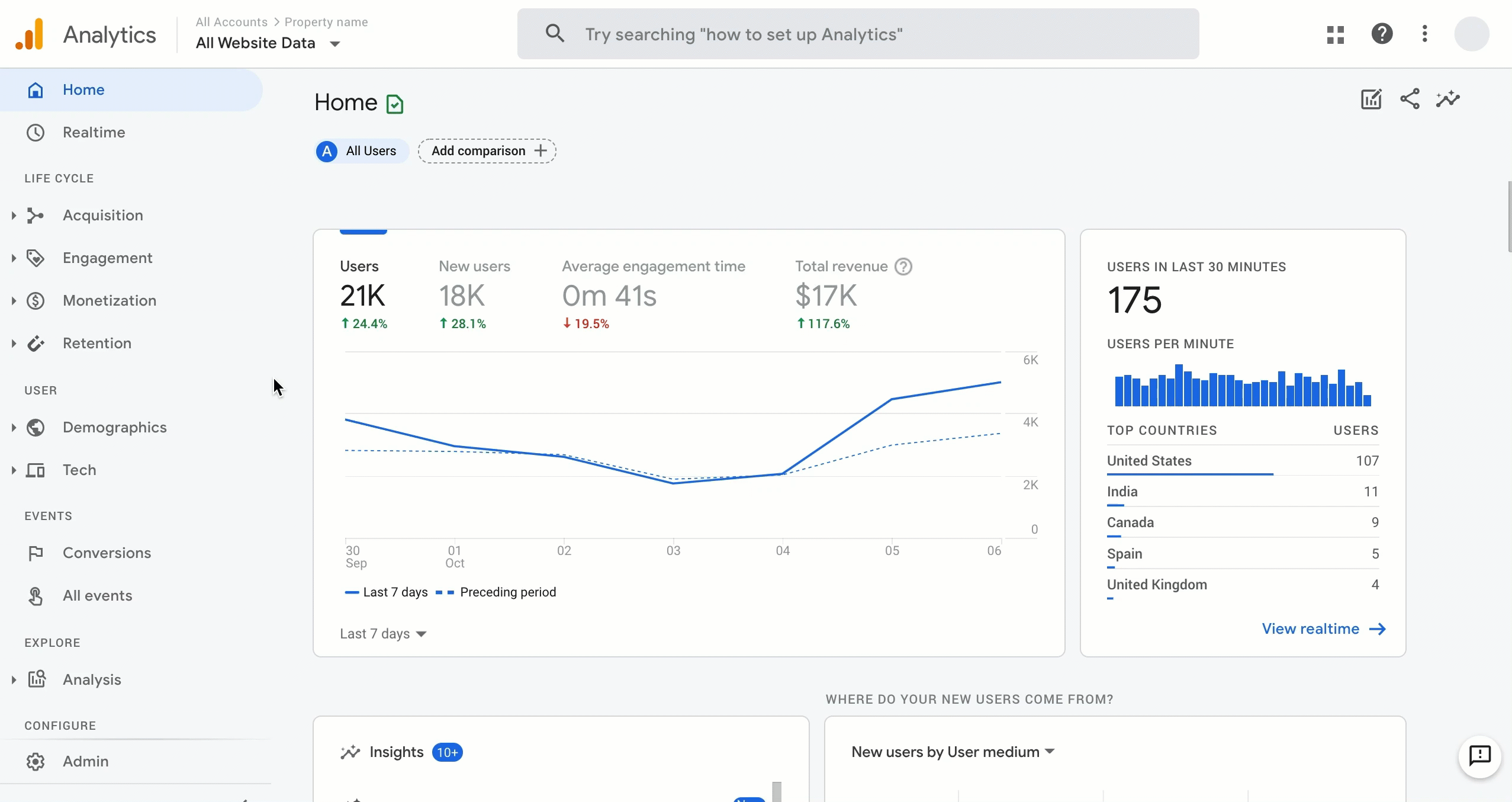 If you're new to Google Analytics, you'll be set up on the new version automatically. For those current users, the next time you log in, you'll be presented with a note and instructions for how to set up a new "Google Analytics 4 Property." You will not have access to the latest version of GA until this property has been created.
If you're on the BigCommerce or Shopify platform, you'll soon receive information directly from them in regards to setting this up in the control panel of your store or via a 3rd party application available in the app store.
For Yahoo! Store owners, Your Store Wizards has made it easy for you to quickly get the latest version of Google Analytics installed with our Magic Pixel service, whether you're using the yahoo.com domain for checkout or your own.
Due to the complexities of accurately tracking analytic data across the various domains used by the Yahoo! Store platform, Magic Pixel combines all your tracking scripts into one. Behind the scenes Magic Pixel works to ensure accurate reporting to services that need it for sales numbers, referrals and analytics.
We guarantee Magic Pixel properly transfers data from store to checkout, but we also include troubleshooting and analysis if for any reason data isn't properly being sent to the various analytics services.
If you're a Yahoo! Store owner and ready to move to the latest version of Google Analytics, fill out the form below, or email support@yourstorewizards.com, for more information or to sign up for Magic Pixel from Your Store Wizards.
Pricing:
One-time installation fee of $159.00*
Monthly service fee for Google Analytics & Google AdWords Tracking via Magic Pixel – $19.95
* Setting up Google Analytics or Google AdWords dashboards and/or customizing Magic Pixel's default tracking setup is outside the scope of standard installation. If dashboard setup is needed, this will be quoted separately or we will refer you to a search marketing partner for dashboard support once installation is complete.
Contact Us
Contact Us for a
Free Quote