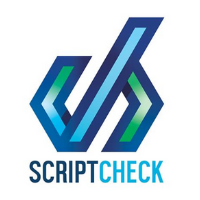 One of the more common issues store owners face are script errors, page time-outs, or lags during checkout. Most of the time these problems don't have anything to do with the platform the site is running on, but are directly the result of long-forgotten code and script.
3rd parties that provide analytics, logistics, and conversion tracking require site owners to place tracking code in multiple areas of a website. This code is a two-way data stream that at times can cause pages to load slowly or not at all.
The most common is a delay in page loads is due to latency on a 3rd party's server that prevents data from being transmitted back and forth. Usually, this doesn't create major issues for store owners as this type of hiccup is usually corrected quickly.
A more serious issue arises with old code from 3rd party providers who are no longer in business, have changed URLs, provided updated code that was never implemented, or a service that was once offered but no longer is available. In these cases, store owners should have removed or replaced outdated code, but many do not.
Old, non-functioning scripts can cause pages to load slowly or not at all, errors to display, and the checkout process to fail. All these can lead to lost sales, store owners wondering what's wrong, and time wasted in troubleshooting.
Our ScriptCheck service will:
Analyze 3rd party scripts on your homepage, a sampling of section and item pages, and checkout pages.
Delete old, outdated, non-functioning scripts from providers no longer offering service.
Check existing scripts from valid 3rd parties to ensure the most up-to-date versions are installed. *
Ensure all valid scripts are using secure data transfer methods. Provide a report detailing which scripts were removed as well as any scripts which require an update from the 3rd party. **
* As part of the ScriptCheck service, we will check for the most common version of 3rd party scripts from Google, Yahoo, and Microsoft. If updated versions of these common scripts are available, they will be installed. Scripts from other 3rd parties where we cannot verify the version will not be checked but will be included in our analysis report.
** For an additional hourly rate, 3rd party scripts provided to us by the client can be installed if a newer version is available following our analysis.
Contact Us
Contact Us for a
Free Quote