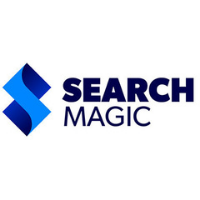 Search Magic is a fully customizable advanced search application that's easy to use and won't break the bank!
Easy to install, powerful to use! Our installation wizard makes setup simple and you can instantly enable the search results page with the click of a button.
We believe that a search product needs robust features that enable merchants to increase order values without costing a small fortune. Search Magic provides shoppers with relevant search results.
Search Features:
Instant Search / Auto Complete – Shows suggested search terms and products as you type them in the search box.
Spelling Error Correction – When a misspelled word is detected, Search Magic displays a link with the correct word.
Synonyms – Easily setup synonyms for search terms, so if a user misspells a word or uses an alternate version of a word the products they were searching for will still be displayed.
Filtering and Sorting – Sort by Search Relevancy, Name, Price Low to High, Price High to Low. Each Filter includes the option to show results for selected filter A AND selected filter B, or selected filter A OR selected filter B.
Keyword Redirects – Redirect users to a specific page if a specific term is searched.
Single Result Redirect – Optional feature that allows a single result term to auto-redirect directly to the item page.
Bookmarkable Search Results – Bookmarking a search results page will automatically display the results when recalled.
Adjust Search Results Order – Allows you to boost search results based on fields in Search Magic. (Example: You can boost specific brands to be ranked higher than other products.)
SKU Search – Do a separate search to match product SKU to redirect directly to the product.
Suggested Products – When a search is conducted, Instant Search / Autocomplete will show suggested products based on search terms.
Layout / Design Features:
Responsive / Mobile Friendly – Search Magic is built to be 100% compatible with all site designs including adaptive, responsive and mobile websites.
Two Layouts to Choose From – Select either a horizontal or vertical layout for the filtering / sorting / pagination bar depending on the design of your store.
Font & Colors – Font, colors and the overall look and feel of Search Magic's search templates can be customized to match your store.
Contact Us for a Custom Design Implementation
Admin Functionality:
Search Activity Reporting – Shows the most popular search terms, total number of searches, number of instant searches, average order value, total value of orders from search, and more.
Admin Dashboard – Manage all your settings in one place with the app's built-in dashboard.
Google Analytics – Google Analytics is fully built in and visible from your admin dashboard.
Contact Us
Contact Us for a
Free Quote