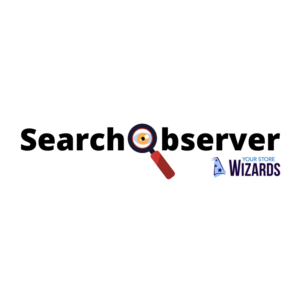 Keeping up with alerts and notices in your Google Search Console (formerly Google Webmaster Tools) may not be on the top of your list. You may even ignore emails that are designed to make you aware of potential issues with your store or website.
If this sounds familiar, you're not alone. We know of many who tend to put off the occasional visit to the Search Console missing out on crucial information that's vital to site health, visibility in the SERPs, and more.
Your Store Wizards SearchObserver is designed to take this task off your to-do list while making sure you're not missing out on any issues with your website. We do all the leg work for you, starting out with a comprehensive website/store review that looks at usability, search engine friendliness, best practices in design and coding, and more.
After the review, we link your website's Google Search Console to our SearchObserver monitoring service where we:
Review search engine coverage;
Review and make sure your sitemap is current and submitted regularly;
Monitor the speed and performance of your site to eliminate penalties;
Monitor the use of mobile devices and usability issues;
Review and check for proper markup on products, breadcrumbs, logos, sitelinks, etc.;
Provide assistance to identify and correct any manual actions.
Monitoring is done on a regular basis, not by artificial intelligence but, by an actual Your Store Wizards support specialist trained in Google Search Console.
SearchObserver has an initial fee of $299, which includes the comprehensive website review, and a recurring monthly service fee of $15 for ongoing Search Console monitoring.
This service is compatible with all websites and eCommerce platforms including:
Self-hosted websites
WordPress
Yahoo! Store
BigCommerce
Shopify
Contact Us
Contact Us for a
Free Quote