Find Out How Well Your Store Is Performing
Website Review Service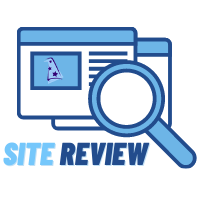 A well-performing eCommerce store is more than one that just gets a lot of orders! A store that performs well is one that is fast, easy-to-use, search engine friendly, optimized for all devices, and built to today's web standards.
Paying to drive traffic to a website that fails to convert due to issues in one or more of those areas will eventually lead to a loss of revenue and customers.
Knowing where deficiencies may lie and coming up with a plan to fix them is a task that many eCommerce store owners find daunting or just don't have the time to do on their own.
Your Store Wizards Site Review is a comprehensive deep-dive into your website and analytics by our team of experts to identify key areas that can be improved. Unlike other services that just point things out, our service goes a step further by giving you a plan on how to actually implement our recommendations.
Our Site Review looks at approximately 40-45 specific items. These items are primarily based on increasing your site's usability, conversion ratio (visitors to buyers ratio), and search engine optimization techniques. Our recommendations are based on our past experiences with existing stores and their needs, search engine rankings, and other sources of information and best practices.
Areas we look at include:
Design: Site design has changed dramatically over the last few years. Graphics heavy design and a focus on "glitz" has been replaced with a simplified layout and lightweight design. Part of our review will focus on whether or not your site is up to today's "mobile-first" design standards. We'll also focus on design improvements that can lead to higher conversions.
Conversion Factors: The goal of every online store is to convert as many visitors as possible. Besides general layout and ease of use, conversion factors also include confidence builders, site speed, mobile compatibility, and checkout flow. We'll also look at what you're doing, or not doing, to increase average order value.
Search Engine Optimization: Content remains king in the world of SEO and providing your customers with detailed product descriptions is just one factors used by search engines to determine organic rank. But our team also looks under the hood in areas you and your visitors don't see to ensure best practices are used in coding, use of META, and more, which are also important factors for good SEO.
Speed: Today's mobile world requires that websites load fast and perform well on all types of devices. A slow loading site on a mobile device won't convert. We'll look deep into your store's code to see what can impede load time and provide guidance on how to optimize.
Usability: Our technical team will look at your website to make sure it's optimized to perform well across all platforms and devices – including making sure your site's checkout provides users with a quick and easy way to place an order.
Once we perform your Site Review, we'll schedule a time to go over it with you step-by-step and discuss our recommendations for any improvements.
Your Store Wizard's Site Review costs $199 and includes the review performed by our technical and design staff, a one-hour call with your Account Manager to review the results and recommendations, and a detailed PDF report for you to reference.
Contact Us
Contact Us for a
Free Quote