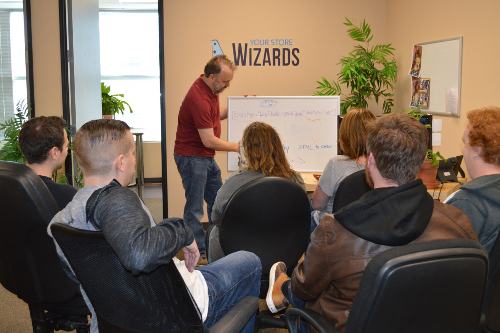 [ct_heading text="About Us" font_weight=""]
Your Store Wizards provides affordable and creative programming solutions for eCommerce websites across many platforms. We build custom solutions, created to bring your ideas to life. Our programming is flexible, improves search engine optimization, and creates seamless, memorable user experiences. Our enhancements add significant value to your store by helping you save time, increase conversion rate, and be more profitable.
We have been in operation for over 20 years and have worked on thousands of stores, on a variety of platforms.  We use only in-house developers, based in the U.S. Every member of our team has a vested interest in giving everything they can to every project.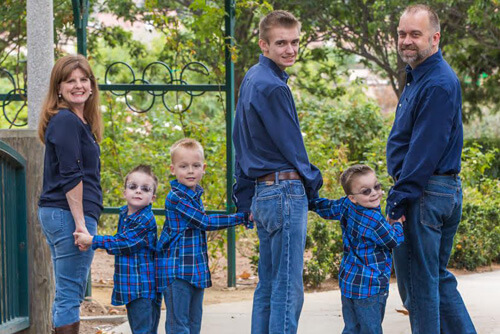 [ct_heading text="Our Founder" font_weight=""]
Don Cole started as an eCommerce merchant back in 1999. He came to believe in the power of eCommerce for starting businesses and changing lives. Over time, he grew tired of the inefficiencies he experienced while operating his own online store. He wanted to improve things. Your Store Wizards arose out of this need. Since then, he has been assisting merchants improve their stores and increase revenue for more than 16 years.
Don believes that to build a successful store you need superior development by a team with the experience, knowledge and vision to make it happen. Don's specialty is finding creative solutions for projects others say can't be done. He also maintains that you should not be forced to use a developer for every small change on your website. On the contrary, developers should empower you to create a better experience for your business and your customers. We want our family of customers to return time and time again because they understand the quality we provide and the attention to detail we bring.
[ct_heading text="Our Values" align_lg="align-center" align_md="align-center-md" align_sm="align-center-sm" align_xs="align-center-xs" font_weight=""]
For over two decades, Your Store Wizards has been creating solutions, solving problems, and helping our clients grow their business. None of this can be accomplished without a dedicated and passionate team of Wizards who work every day to uphold our company's core values.
Our core values are the foundation on which we built our company and which we build lifelong relationships with our clients. Our values are more than just words. They're how we conduct business, how we treat each other, and what we believe our customers expect from us.
[ct_fancybox cms_template="ct_fancybox–layout4.php" icon_fontawesome="fas fa-handshake" title="Exhibit Honesty & Integrity" description="We don't believe in selling something that we aren't good at, or something a client doesn't need. If another developer has what the client needs, we let them know. It's not about "making a sale," it's about our reputation and letting our clients know that we have their back, even if it costs us business."]
[ct_fancybox cms_template="ct_fancybox–layout4.php" icon_fontawesome="fas fa-users" title="Value Teamwork" description="We realize everyone has strengths and weaknesses. Being part of a team means we cover each other's weaknesses and amplify each other's strengths. Our Wizards look out for each other, and know that if as a team we do better, then we all prosper and thrive."]
[ct_fancybox cms_template="ct_fancybox–layout4.php" icon_fontawesome="fas fa-diagnoses" title="Be Passionate About Problem Solving" description="We love to take something that can't be done, and make it happen, or we build that even better mousetrap. We excel at not only solving problems, but creating simple and elegant solutions to them. Our proudest moments are when we create something that our clients can use that improves their business and their lives."]
[ct_fancybox cms_template="ct_fancybox–layout4.php" icon_fontawesome="fas fa-graduation-cap" title="Desire to Learn" description="Our strength and our passion, as Wizards, is that we love to continue to learn so that we can always do better. We live and work in a business that requires us to learn new skills and techniques on a constant basis. Standing still is not an option here except to get a breather while we prepare to face the next challenge."]
[ct_fancybox cms_template="ct_fancybox–layout4.php" icon_fontawesome="fas fa-magic" title="Work Tirelessly to Completion" description="We work to provide the best service and best implementations for our clients because we want to excel. We aren't driven because we're forced to but because we want to do an incredible job. Our willingness to do what's needed and our desire to be the best at what we do is what makes this team great."]
[ct_heading text="Contact Us for a
Free Quote" font_size_md="48″ font_size_sm="36″ font_size_xs="32″ font_weight="" text_color="#ffffff" subtitle="Contact Us" subtitle_color="#ffffff" margin_bottom="66″][ct_contact_info title_type="tel" icon_fontawesome="fas fa-phone-alt" contact_list="%5B%7B%22icon_list%22%3A%22fontawesome%22%7D%5D" social_list="%5B%7B%7D%5D" title="800-283-9392″ description="+98(897)67 43 67″ subtitle="Call us at this number" el_class="contact-tel-custom"]
[ct_contact_info title_type="email" icon_fontawesome="far fa-envelope" contact_list="%5B%7B%22icon_list%22%3A%22fontawesome%22%7D%5D" social_list="%5B%7B%7D%5D" title="support@yourstorewizards.com" description="+98(897)67 43 67″ subtitle="Email At this email" el_class="contact-email-custom"]
[ct_contact_form id="94″]