Affordable Migration Service for Yahoo! Stores
Platform Transfer Service Lite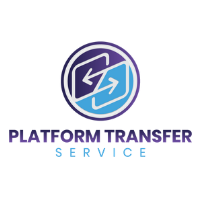 Considering moving from Yahoo! Store (now Turbify) to BigCommerce or Shopify?  Well, pack your bags we're ready to get the ball rolling!  Moving to a new platform doesn't have to be a daunting experience, we've migrated more Turbify stores than any other developer and are ready to migrate your store quickly and at a cost that won't break the bank.
We have over 20+ years of experience working with the former Yahoo! Store platform, so we have the unique advantage of being only a handful of developers with a proven process to migrate store data.
Our proprietary data migration tools were designed specifically to get as much data from a Turbify store as possible, including custom fields and complex product options.  Simply put, we're able to get more data from your store than anyone else!
But data is just one part of platform migration, our Platform Transfer Service Lite also includes a predesigned storefront that is customized with your company colors and logo.  Our storefront was built off the BigCommerce or Shopify base framework and includes a thoughtfully laid out homepage along with optimized item and category/collection pages that we've built based on best practices for design and conversion.  We also offer several add-on features and apps to enhance your new store and improve the customer experience.
Our Data Migration Includes:
Initial Data Review
Before we import your products, static info pages, and category/collection pages, we will provide you with our analysis so you can review your data, options, custom fields, and any issues we feel need to be resolved before the first import.
Three Data Transfers
The first transfer occurs after your preliminary data review and is the first look at how your data will display in your new store. The second transfer is done midway through development and will include any changes and modifications to the structure since the first migration. The third and final transfer occurs just before launch to make sure all data is up-to-date.
301 Redirects
While we recommend keeping URL structures the same, you may not want to. In this case, we will create all the necessary 301 redirects in advance of the store launch. Additionally, any existing 301s will be imported into your new store.
HTML Cleanup
If your product descriptions contain HTML for formatting, images, links, etc., we will work with you to keep/clean/kill any code that may or may not be needed.
Our Design & Programming Includes
Choice of Design/Layout
Our programmers have developed a predesigned storefront layout that is based on the BigCommerce or Shopify base framework and optimized for speed and conversion. Using our theme allows you to take advantage of all your new platform's features, launch your new store faster than a fully custom design project, and save money!
Checkout Branding
This service incorporates the standard, optimized checkout of your new platform and includes styling the header area to match the look of your new store. Contact us for a quote on a fully customized checkout experience.
Frequently Asked Questions About Migrating from Yahoo! Store
What design/layout options do I have to choose from?
Our talented team of designers and programmers worked together to lay out and program a fast-loading, optimized theme exclusive to Your Store Wizards.  This theme incorporates our decades of experience building eCommerce stores that are easy to navigate and are designed to convert browsers into buyers.
The homepage features common elements on most websites today and is what shoppers expect to find when visiting an online store for the first time.
Collection/category pages are designed in the standard fashion shoppers are accustomed to and once again are designed for speed and ease of navigation.  Our demo shows advanced filtering on the category page, which is only available on Pro plans and above on BigCommerce, or can be implemented using our Search Magic app.
Item pages are designed and laid out based on what we've learned converts best with emphasis put on the placement of critical items such as pricing, sizing information, add-to-cart buttons, etc.
Our theme provides the store owner with a choice of standard navigation options branded with your company's colors and logo.  Additional navigation options, as well as advanced features, are available as add-ons.  Additionally, our themes are designed to integrate seamlessly with our flagship advanced search app, Search Magic.
Do you have a demo store I can look at to see the theme?
Absolutely!  Just click here to access a fully functional demo of our 570 Styleworks Theme.
Will I receive mockups of my store's design before it's programmed?
Since our Platform Transfer Service Lite offering uses our pre-designed template, mockups are not provided for any pages including the checkout.  You can use our interactive demos on this page to view what your homepage, item, and category/collection pages will look like.
What data from my Turbify store do you import?
As part of our Platform Transfer Service Lite, we will import:
Items/Products
Static pages such as "About Us" and other informational pages
Category/Section/Collection pages where you may have SEO-optimized copy
What data from my Turbify store do you not import?
Important Note:  As of August 2023, we are unable to export customer data and orders from Turbify due to changes in the platform's ability to export this data.  
By default, we do not import customer data and historical orders from Turbify. If you're choosing to have this data imported, there are important things you must be aware of:
Customers who have ordered previously will need to reset their password by clicking the "forgot password" link the first time they order on your new platform;

Stored credit cards and payment methods are not imported with customer records;

Due to limits imposed by Turbify, only the first 20 items on an order can be exported;

Not all orders will import due to bad data.

This is most common for orders placed outside the United States.

Expect anywhere from 5-15% of orders fail to import;

We do our best to match items on orders to the items in your new store, but not all will match up.

For items that do not match, we create a custom item that includes the product name, quantity, and price, but it will not link to the live item in the store;

Imported orders will not maintain the order number from your old store and will be co-mingled with orders in your new platform. However, we do put the old order number on them for reference and mark them as "imported";

Before importing orders, it is important that we coordinate with you so inventory is not impacted and your back-end order processing system does not attempt to process imported orders.

Voided and orders marked as fraud, will not be imported.
What happens to my WordPress blog at Turbify if I move platforms?
Unfortunately, once you migrate from Turbify, your blog will no longer be accessible.  But have no fear!  We have a team of WordPress developers who migrate your WordPress blog at the same time your store is being migrated so you won't miss a beat.
WordPress blog migration is not part of our Platform Transfer Service and is available at an additional cost.  More information can be found here.
Both BigCommerce and Shopify offer a built-in blog, however, we do not have a way to migrate blog posts from WordPress to either one of these platforms.  We only offer migration services for WordPress to WordPress.
I currently have product reviews, do these get imported?
Both BigCommerce and Shopify support most, if not all, product review services and have apps available for them in their app stores.  Keeping the same product review service on your new store is the easiest, and recommended way.  However, we can discuss options for migrating product reviews from your current provider to your new platform's standard review feature or a new provider.
Additional fees may apply for product review migration.
How long does it take to migrate from Turbify to BigCommerce or Shopify?
Our Platform Transfer Service Lite is designed to get you on your new platform quickly and affordably.  However, each migration is different and the most complex part of the project is the data migration.  This service isn't for stores that have complex data, such as items with more than just a size/color option.  While it's hard to pinpoint just how long it will take for your migration, some factors that increase the length of the project include: data issues, changes in scope, or approval turnaround time.
Do you recommend I move from Turbify to BigCommerce or Shopify?
That depends.  While each of those platforms has its pros and cons, at the end of the day it will come down to which one best suits your needs.  We can walk you through what makes each platform unique and help you make the best choice.
Can you provide me with a trial store to try the platform before I sign up?
Yes!  We have the ability to set you up with a limited-time trial store where you can kick the tires and check out the backend to gauge your comfort level.  Email us to request a trial store.
How much does your Platform Transfer Service Lite cost?
We pride ourselves on being one of the most affordable options for migrating from Turbify to BigCommerce or Shopify. Our Platform Transfer Service Lite is priced within most budgets and includes data migration and our predesigned template.  Contact us for a free consultation where we can discuss your specific needs and budget.
I think I want a fully custom-designed store. What other options do you have?
If you're looking for a unique look and feel for your new store, we recommend a fully custom design.  Our Premium Platform Transfer Service includes data migration, a custom-designed home, item, and category/collection page as well as checkout branding.
Do you have a portfolio of work I can review?
Absolutely!  Just click here to see our complete portfolio of stores we've migrated to BigCommerce and Shopify.
Wait! What is Turbify?
If you've been a Yahoo! Store owner for a while, you may know the history of this platform.  What started out as an eCommerce solution called Viaweb, was rebranded Yahoo! Store when it was purchased by the search giant in the 1990s.
Over the course of a few decades, Yahoo! Stores powered over 40,000 eCommerce stores and transacted billions of dollars in online sales.
The 2000s saw a shift in eCommerce with many more robust platforms, such as BigCommerce and Shopify, making their debut with an easier-to-use and faster-to-market platform.  It was during this period, that Yahoo! Store went through another name change to Luminate, which didn't last long.
Moving back to the Yahoo! Store name, Yahoo! then sold the platform to communications giant, Verizon where it was once again rebranded as Verizon Small Business.  In 2022, it was sold to Infinite Computer Systems and was rebranded as Turbify.
I have more questions!
We have answers!  Feel free to contact us for any questions you have about migrating from Yahoo! Store to BigCommerce or Shopify.