Full-Service Platform Migration & Professional Store Design
Platform Transfer Service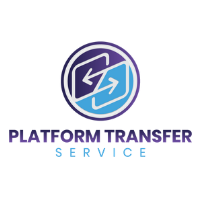 Moving your eCommerce store to a new platform may seem like a daunting task. But with careful planning and teaming up with a developer who can handle everything from data migration to design and custom programming, the process can be painless.
Your Store Wizards offers a full-service solution for store owners looking to move from one platform to another. We're going to be with you every step of the way, guiding you through the process, keeping you updated, and providing you with the necessary support from pre-planning to launch.
How is Your Store Wizards Platform Transfer Service different from what other developers offer?
We are NOT simply a "dump your data" service. We know how important your business is, and there are a lot of moving parts that are key to making the transition smooth and as problem-free as possible. In order to make this happen, we include many items above and beyond simply moving your data.
Data Review
We work with you from the beginning to review your data, adjust as your store is built out, and make sure your data is clean. We not only review the basics of your data but we analyze it to make sure it fits well in the new platform. If something won't transfer in "perfectly" as is, we'll help you figure out the best plan of attack to get it to work as well as possible. We get more data more consistently than competing services.
Three Data Transfers
Our first transfer gets your initial data in your store so you or your developer can get right to work on building it with live data. A second data transfer is done when your store has made significant progress through the design phase. This second transfer brings in any changes or additions that may have been made since the initial transfer. Finally, we do a third data transfer just prior to going live so your new store has the most up-to-date data.
301 Redirects and Review
We run a detailed analysis report prior to publishing your new store that provides you with a list of every page that will need to have a redirect put in. This way you can confirm and make sure all your key pages (and as many as possible) are properly redirected. But we go one step further than many others. Instead of simply loading redirects of your items/pages we transfer, we will help run an analysis report before you go live to give you a list of every page in your old site that doesn't have a redirect loaded.
Adjust Links in Your Content
If you hard coded links in your product descriptions, we'll change those over to your new domain and page URLs.
Transfer in Related Images
If you reference images in your product descriptions, we will not only adjust the HTML to reference your new hosting but also move over those related images.
Ongoing Support
We want to make sure you get off on the right foot with your new platform by providing you with 90 days of our priority technical support. Our US-based support reps will be available to answer any questions you may have about your new store 24/7/365.
Feed Assistance
Are you moving a store that is feeding products to Google Shopping or other Comparison Shopping Engines? If so, we can not only provide feeds once you get on your new platform but we will help make sure all your key data transfers over correctly so you or your marketing agency can make a seamless transition.
Our 8-Step Data Migration Process
When it comes to data migration, no other developer can top our experience. We've done many migrations and have seen many of the "hiccups" that a store owner can run into by attempting to do it themselves, or use a developer who doesn't have the experience or a plan to migrate data correctly.
Based on the dozens of platform migrations we have done, we developed an eight-step process to make sure your data is reviewed, transferred, analyzed, and tested to make sure it is as compatible with your new platform as possible.
Of course, we'll keep you updated every step of the way letting you know of any issues with your data and how to overcome them.
Data transfer + professional design = a winning combination!
We're often asked, "can you design my new store as well?"
Absolutely!
We can work with you to determine what's best for your business based on your goals. Whether starting from scratch with a 100% custom build, or using a predefined template and adjusting to fit your needs, we're here to do what makes sense for your business.
Our team of designers and programmers are here to help you grow your business and are committed to making you successful on your new platform.
If you're ready to begin the process of either discussing a store transfer or are ready to get the ball rolling all you need to do is get in touch with us. Simply send an email to support@yourstorewizards.com to get the ball rolling. We'll schedule a time to discuss your goals, go over our process, and most importantly set your mind at ease!
If you're not sure what platform is best for you, don't worry. We can help guide you to find the best platform and can also open development stores that are free until you're ready to launch.
Your Store Wizards Client Testimonials
I've been using Don and Your Store Wizards for almost a decade - first on Verizon Small Business Essentials in 2011 and then Shopify in 2014. These guys know eCommerce, and I am so grateful that I have them as a secret weapon for making my website, SpyGuy.com, look and run so well. The value they provide is fantastic, they're a pleasure to work with, and they're fast! Most developers take forever and disappear off the planet - not Your Store Wizards. Stop looking for developers and just hire them!

Contact Us
Contact Us for a
Free Quote