Customized Solutions for Shopify Merchants
Shopify Design and Development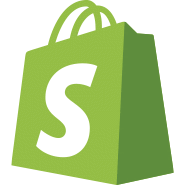 Shopify is one of the largest eCommerce shopping cart software solutions available with more than one-million stores running on the platform.  The large user base attracts merchants of all sizes from small startups to well-known national brands.  Its user base is supported by a vast network of developers, including Your Store Wizards, and an app store with plugins that add additional functionality to the already feature-rich platform.
Whether you're just starting out, or are a veteran eCommerce store owner, Your Store Wizards can help grow your business on the Shopify platform.  We offer custom design and programming services as well as our advanced search application, Search Magic, which is available as a monthly service through the Apps Marketplace.
Merchants looking to migrate an existing eCommerce store to Shopify can take advantage of our platform migration service that offers a "white glove" experience to ease the stress a large move like this can often cause.  From the initial consultation to site and data review, to migration and support, we'll make your move to Shopify simple and painless.  To learn more, simply contact us.
Site Design
Shopify makes it easy for you to open your new eCommerce business or migrate an existing store to the platform and we're here to help you every step of the way. From custom website design and programming, to advanced search, and support, the Wizards are your Shopify experts.
Platform Migrations
We offer a complete replatforming service that includes site design/theme modification, data integrity check and migration, dedicated support and project management.
Search for Shopify
Ready to supercharge your Shopify store's on-site search? Search Magic for Shopify is one of the most feature-packed, yet affordable, advanced search applications available in the Shopify App Store.
Free Downloadable Resources for Store Owners